Karrie offers her years of nutritional and athletic experience along with her personal drive to maximize the practicality and effectiveness of her strategic counseling. She works with athletes of all levels and ages to achieve their personal health and fitness goals. Karrie has experience providing nutrition counseling for high school, college and professional athletes.

She was the consulting dietitian for the San Antonio Spurs since 2009 - 2017.
Karrie holds a strong belief in the treatment of eating disorders by using a team approach. She works closely with psychologists, family therapists and other disciplines involved in her clients lives. She communicates with the therapist to ensure that every aspect of the client's eating disorder is being addressed. She provides nutritional counseling for people with all types of eating disorders, all ages, both male and female. The majority of Karrie's clients seek her guidance based on her extensive experience and successful treatment of individuals with eating disorders. Karrie has worked in the field of mental health and nutrition related disorders for over fifteen years. Karrie is a Certified Eating Disorders Registered Dietitian (CEDRD).
Currently, Karrie sees many clients that have been diagnosed with Anorexia Nervosa and Bulimia Nervosa. She frequently works with a group of individuals that have what is called Orthorexia Nervosa. This term has not yet been officially included in the Diagnostic Statistical Manual of Mental Disorders. Orthorexia Nervosa is a phrase coined by Dr. Steven Bratman, which describes an eating disorder in which the client will only eat what they perceive as "healthy food." People suffering from this obsession may display the following signs:
Spending several hours a day thinking about healthy food
Planning tomorrow's meals
Skipping foods they once enjoyed in order to eat the "right" foods.
Eating only foods regarded as healthy
Continually limiting the number of foods they eat
Feeling guilt or self-loathing when they stray from their diet
Feeling in "total" control when they eat the correct diet.
Karrie also works with clients that have Binge-Eating Disorder. Binge-Eating Disorder has many facets, including some of the following symptoms:
Eating an amount of food that is clearly larger than what most persons would eat in a similar situation with the same amount of time.
A sense that one cannot stop eating or control content or quantity of food intake.
Eating that occurs when the person is beyond full, to the point of discomfort.
Binging occurs when the person is not physically hungry
Choosing to eat alone because the amount of food consumed is embarrassing.
Over the years Karrie has helped many individuals with Avoidance Restrict Food Intake Disorder (ARFID). Even though this disorder has been around awhile it has not been a part Diagnostic Statistical Manual of Mental Disorders for very long. There are many types of eating problems that might warrant an ARFID diagnosis – difficulty digesting certain foods, avoiding certain colors or textures of food, eating only very small portions, having no appetite, or being afraid to eat after a frightening episode of choking or vomiting. The following are the diagnostic criteria for ARFID:
An eating or feeding disturbance (e.g., apparent lack of interest in eating or food; avoidance based on the sensory characteristics of food; concern about aversive consequences of eating) as manifested by persistent failure to meet appropriate nutritional and/or energy needs associated with one (or more) of the following:

Significant weight loss (or failure to achieve expected weight gain or faltering growth in children).
Significant nutritional deficiency.
Dependence on enteral feeding or oral nutritional supplements.
Marked interference with psychosocial functioning.

The disturbance is not better explained by lack of available food or by an associated culturally sanctioned practice.
The eating disturbance does not occur exclusively during the course of anorexia nervosa or bulimia nervosa, and there is no evidence of a disturbance in the way in which one's body weight or shape is experienced [body image].
The eating disturbance is not attributable to a concurrent medical condition or not better explained by another mental disorder. When the eating disturbance occurs in the context of another condition or disorder, the severity of the eating disturbance exceeds that routinely associated with the condition or disorder and warrants additional clinical attention.
A significant number of Karrie's clients have what is called Disordered Eating. Disordered Eating is a term used to describe a wide variety of irregularities in eating behaviors that do not warrant a diagnosis of a specific eating disorder. Karrie has identified many behaviors that may lead to disordered eating:
Chronic cycles of dieting
Implementing bad nutrition advice
Adopting poor habits from those around us
Karrie consults with clients for a variety of reasons:
Diabetes
Food Allergies
High Cholesterol
High Blood Pressure
Pregnancy
Adolescent & Child Nutrition
Vegetarian Diets
General Wellness
Weight Management
Total Family Nutrition
Bariatric Surgery
Gastrointestinal Disorders
Nutrition Analysis
Menu Planning
Blended Diet/Homemade Tube Feedings
Infant Nutrition
Unexplained Weight Loss
Elimination Diets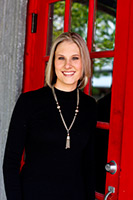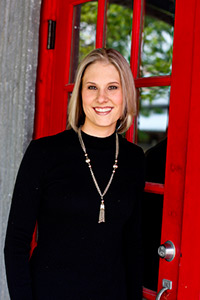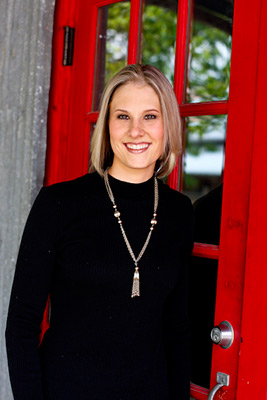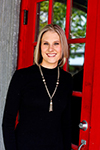 Karrie loves her job and decided at the age of 11 to become a dietitian. Since that time she has dedicated her life to helping people have a better relationship and understanding of food. Karrie's own personal love for cooking, athletics and overall wellness is reflected in the way she practices and the concepts she presents to her clients.
She graduated from Texas State University in San Marcos with a bachelors of science in Food & Nutrition. She was accepted into a dietetic internship and has successfully completed the registration examination to become a registered dietitian. She is also licensed by the State of Texas.
Karrie is a Certified Eating Disorders Registered Dietitian (CEDRD). This Certification is through the International Association of Eating Disorders Professional Foundations (iaedp) For more information on the requirements of this certification please visit www.iaedp.com. She is a member of the American Dietetic Association and is the New Braunfels liaison for the South Texas Chapter. She is a member of the SCAN dietetic practice group. SCAN's members are dietitians with an expertise in the role of nutrition in: Sports performance, cardiovascular health, wellness and weight management, and disordered eating prevention and treatment. She is also a member of the National Eating Disorders Association (NEDA). She is a previous monthly contributor to South Texas Fitness & Health Magazine and was featured on the cover of the July 2006 issue.
Karrie office is located on the same property as her home in a separate building. She is located directly off FM 1863 almost directly across from the entrance to John Newcombs Estates.

Video Conference
Office: 210-822-5959
Fax: 830-214-1026
1105 FM 1863
New Braunfels, TX 78132
To make an appointment or ask question please feel free to call or email her.